INTRODUCING THE NEW HEIGH

10

INFOTAINMENT SYSTEM
Take your in-vehicle experience to a new level.
Featuring a high-resolution, 10-inch capacitive touchscreen with 16.7 million colors for a full visual experience, HEIGH10 is designed to enhance screen size and infotainment features for drivers of any vehicle. The display and main tuner box offer a modular design, bolstering installation flexibility in space-limited applications and in some cases, even where no installation dash kit is available. HEIGH10 features Anti-Glare and Anti-Reflection technology for best outdoor visibility. Personalize your display with customizable RGB illumination to match factory illumination, or create your own.
DOWNLOADS

---
Universal Fitment
Stinger's radio platform is designed for modular installation, meaning the display and receiver are two separate pieces. This makes it universal for any vehicle, even where space is limited or nonexistent behind the OEM radio being replaced. You can mount the display and reciever in two different locations, giving you flexibility to install HEIGH10 in any vehicle with a standard single or double DIN dash kit.
ALL THE FEATURES YOU CRAVE
HEIGH10 comes jam packed with all of the features you are looking to optimize your in-vehicle experience.
Your Media, Your Way
Gain total access to your smartphone's music and navigation capabilities.
Apple CarPlay®
Google Android Auto™
AM/FM radio with PTY
2 USB rear inputs, 1.5-Amp output
Hands-free Bluetooth® 4.2
A2DP with aptX™ (for hands-free calling and music streaming)
HDMI input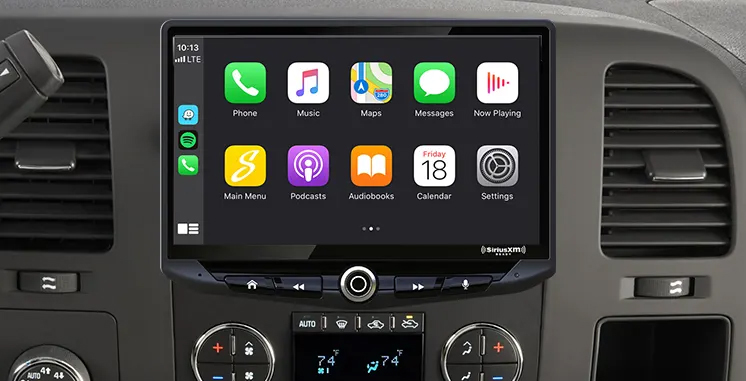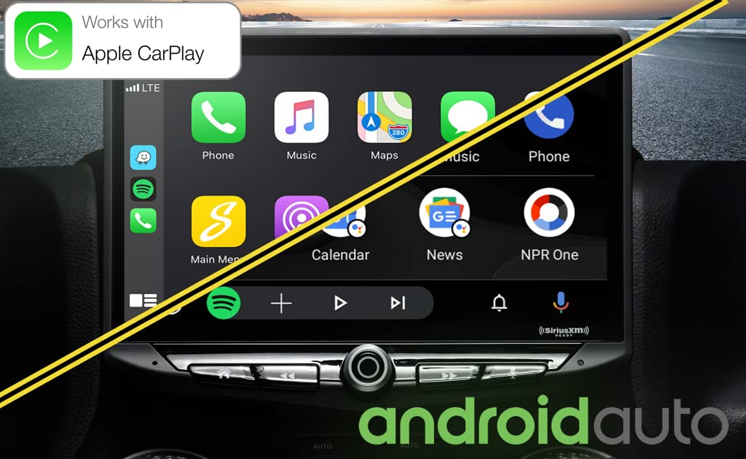 Transform your drive with Android Auto & Apple CarPlay
Android or iPhone? We've got you covered with both Android Auto and Apple CarPlay.

Android Auto and Apple CarPlay give you everything you love about your phone while driving but in a safer, less-distracting way in your dash. Send and receive messages and phone calls, listen to music and podcasts, and access your phone's navigation apps all from your radio. We've even included flush-mountable dual USB ports to connect your phone. Trust us, Android Auto and Apple CarPlay will forever change your driving experience.
Audiophile Approved Sound
HEIGH10's sonic capabilities allow for a versatile and more detailed sound experience.
High-power 4 x 50w peak built-in amplifier
4V, 6ch RCA audio outputs with subwoofer control
Toslink (optical) audio output
15-band adjustable graphic EQ with 6 user presets
Adjustable Hi-Pass Front/Rear and Lo-Pass subwoofer crossover with 6 user presets
Time alignment with 6 user presets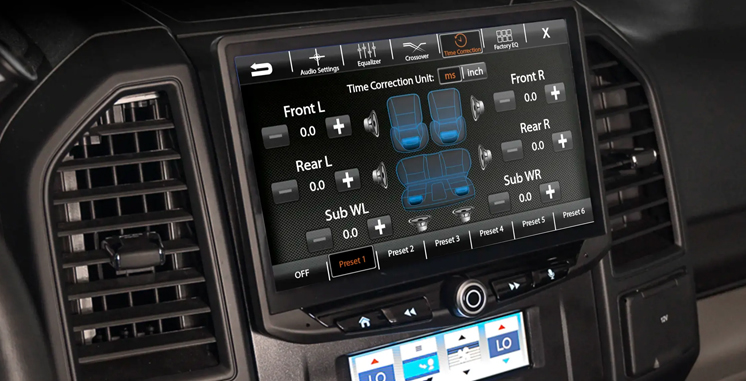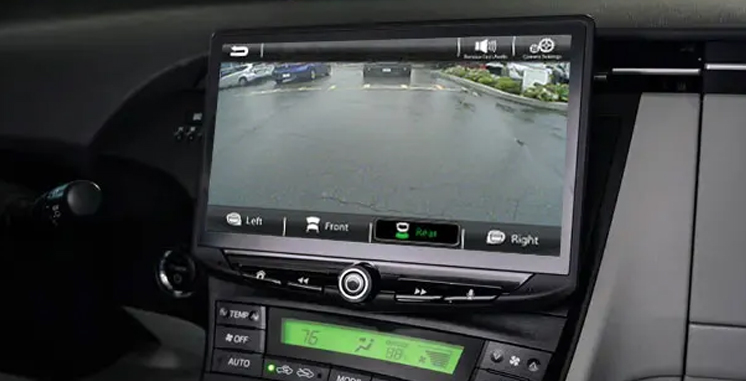 A Safer Ride
In a world where road accidents are commonplace, HEIGH10 can help reduce risk, increase safety and protect your precious cargo.
4 camera inputs, selectable via camera mode display, turn signal for blind spot viewing or simply by adding a rocker switch for trailer or tow viewing.
Rear camera audio input enables the driver to hear sound from an optional RV camera microphone.
Modular Design
Both ELEV8 & HEIGH10 are engineered with a modular design. This makes it a truly universal, and versatile infotainment option. The display and receiver can be mounted separate from each other. Giving you the ability to go big with your screen, even when space behind the OEM radio you are replacing is limited.