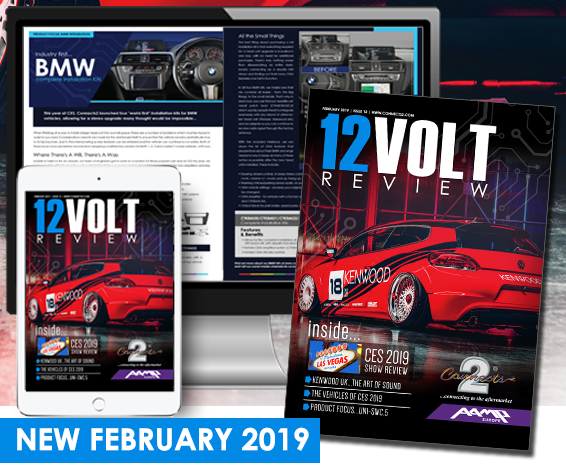 NEW 12V Review Out Now
We kick off 2019 with a brand-new edition of the 12V Review, packed full of the latest news and reviews our quarterly magazine is designed to celebrate and promote key industry headlines, product launches and events. Sign up for your FREE copy.
Update your SWC Interfaces with New Software
We have just released a new software update for our .2 interfaces which allows you to upgrade your existing stock to the newest version. This update allows for the activation of the voice assistant (e.g. Siri) through the vehicle's steering wheel controls, allowing for greater safety and more control whilst on the road. Using the SWC Reflasher Tool and free software, interfaces can be quickly updated via PC to take your installations to the next level.
UNI-SWC.5 Remapping Software Now Available
Our UNI-SWC.5 is compatible with over 900 different vehicle applications and retains a host of vital OEM features when upgrading your car radio to an aftermarket model, including steering wheel controls, phone buttons, settings menu and more. Here we are showcasing the re-mapping software of the UNI-SWC.5 and how easy it is to personalise your steering wheel controls in your vehicle.
UNI-SWC.5 Installation Guides
Autos & Vehicles, Car Audio
Change body text to: "Subscribe to our YouTube channel and check out how to install our industry-leading UNI-SWC.5 interface into a range of vehicles, including the Audi TT and Vauxhall Corsa.
}